Greetings, fellow art lovers and art makers! And a very happy 2016 to all of you! Reflecting back on 2015, I can honestly say my artistic and other life paths were more integrated than ever before. I was able to bring my creativity into my job at the library almost on a weekly basis. At the same time, my own artwork evolved and is feeling more personal all the time.
Also, I have begun to create with more ease and less of a need to "please" or appeal to anyone other then myself. In that vein, I hope to continue to make more personal artwork and work that challenges and pushes in new directions while staying true to who I am in this moment. I am also committed to finding new venues to get my work "out there," which has become a struggle for me since I began my job. I would also like to do more writing, too, so stay tuned for more artwork and more art and book reviews right here on the blog!
To start off, I want to share a few pics from my trip over the holidays to Scotland. My husband and I stayed in Edinburgh for three days and then took a tour through the Highlands over Christmas.
As always, we checked out some art galleries. Here, a couple of my favorite pieces from the National Gallery of Scotland:
These pieces at the National Gallery prepped me for the amazing landscapes we would be seeing on our tour.
And guess what? I tried the haggis! I have to say it was pretty good, especially the gourmet version from No. 1 High Street in Edinburgh:
At some point in the week, the gray skies and sweeping hills got into my blood or something because when I came home, I really wanted to make a print inspired by our time there.
A while back, I ordered Gomuban relief printing plates, just to give them a try. Gomuban comes from Japan and it's easier to get crisp detail with it than ordinary linocut material. On the downside, with the dim light and short days, I had a little bit of a hard time seeing what I was carving. When I turned on the lights, there was a glare, so that didn't help much.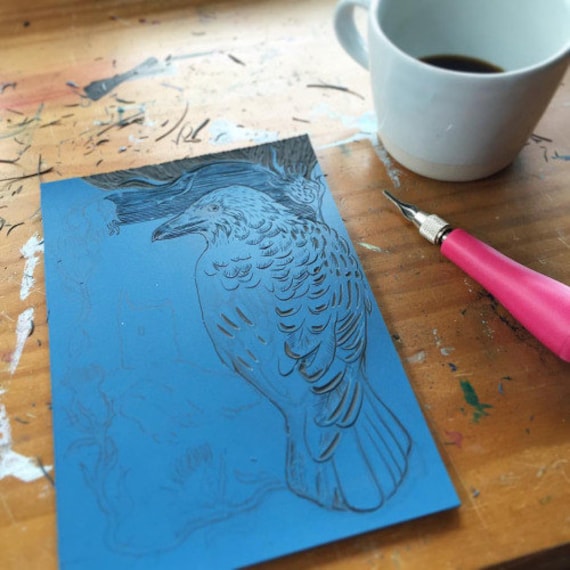 But I got it done and I loved how well they printed up. The plates have a lot of rubbery give, so they printed very evenly.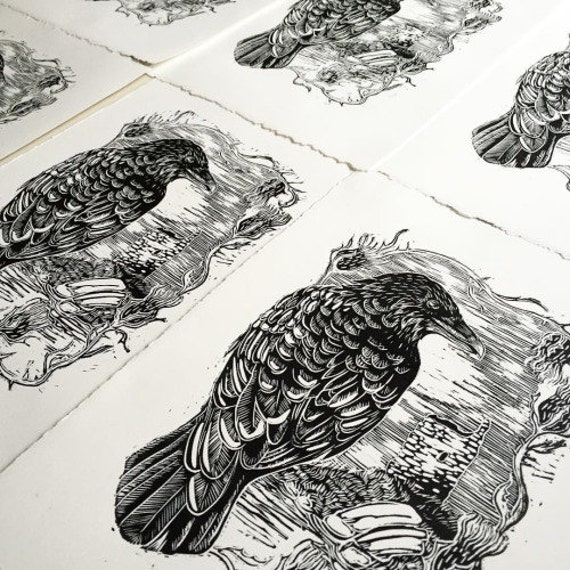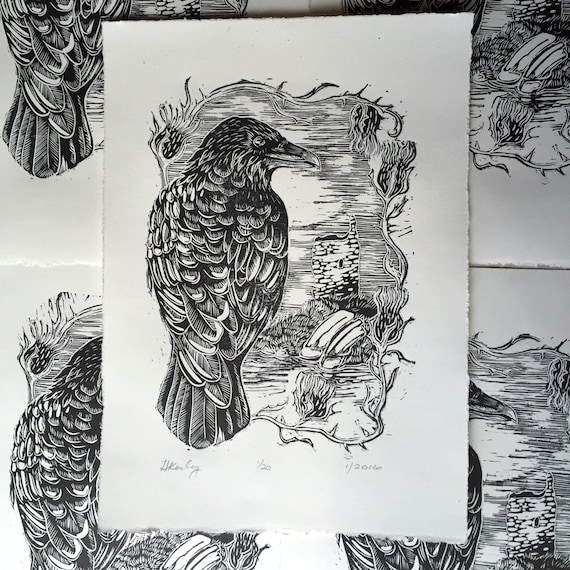 And the finished product: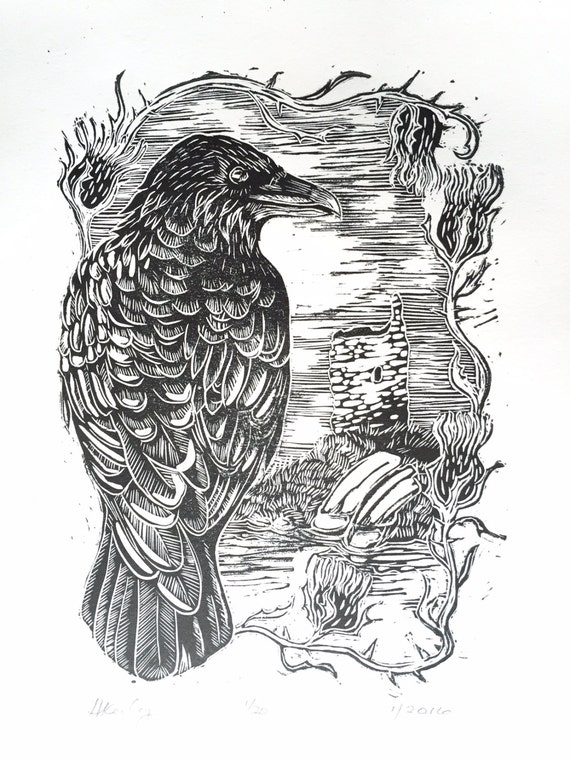 I am toying with the idea of adding just a little purple watercolor to the thistles on a couple of these. I will post pictures if I try that.
As always, you can find this and more of my artwork on my Etsy page.
Thanks for stopping by!