After spending three years blissfully focusing on art full time, I am now working again and it is a challenge striking a balance between work and my studio practice. What I'm not lacking in is ideas, fortunately. I think the time spent focusing on a job (which I absolutely love, by the way), is giving me a fresh perspective on my work.
Take for instance, my new crow paintings. This series continues to evolve, thanks to a little outside inspiration from Haruki Murakami. If you have not read his Wind-Up Chronicles, I highly recommend it. And don't give up. I actually was thinking of putting it down several times, but something kept me reading to the end, at which point I was totally enthralled.
Inspired by this experience, I've begun a new series of work, a sub-series of my crows, of "wind-up birds."
Crows are tricksters and symbols of transformation, so in my mind the perfect candidate to play the part of the bird who "winds up the world" every morning.
Here is number one: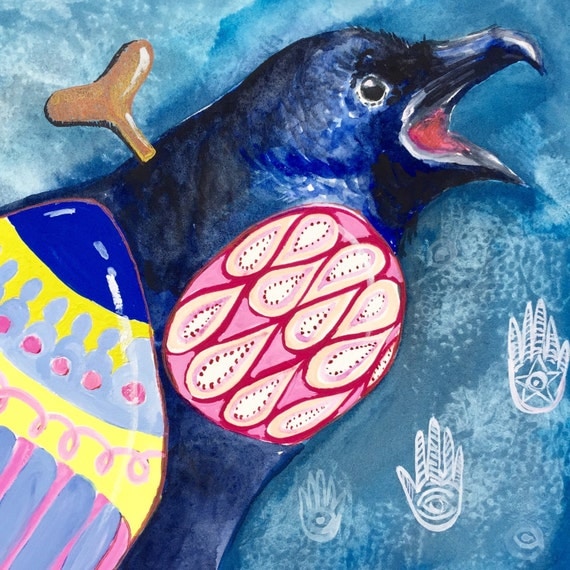 And the second one: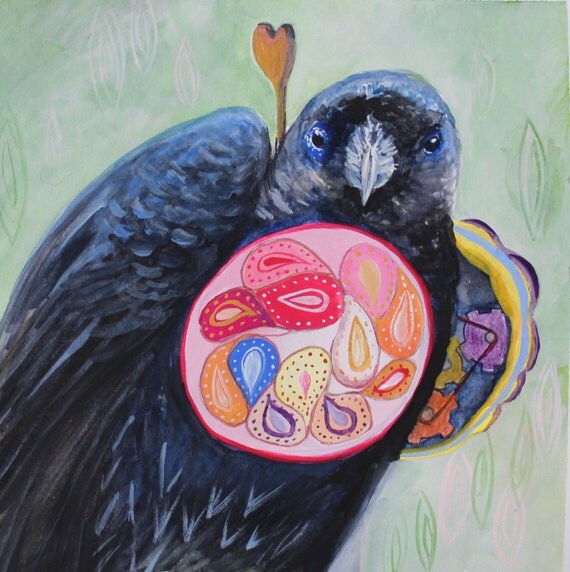 These are posing a challenge I haven't resolved yet, which is combining the awkwardness of mechanics with the natural look of a bird. The parts don't go. That's the point. But there needs to be recognizability.
Before I go, I will leave you with this larger acrylic painting I just finished. I was inspired to paint this one snowy day when I looked outside and saw a crow sitting amidst frozen branches of the apple tree across the way. There was something very magical and peaceful about the scene.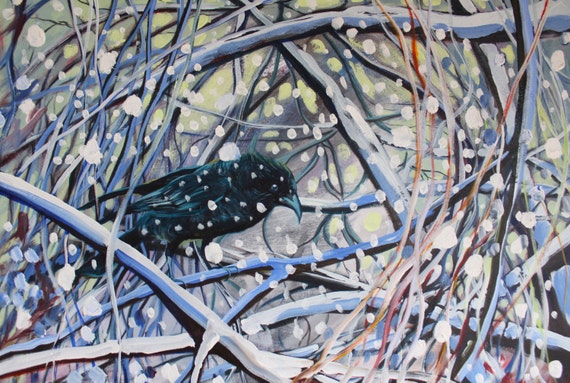 As always, you can see my newest artwork in my Etsy shop.
Hope you are keeping warm, friends. Until next time!