Hello, everybody! I've got so many exciting things going on lately, I just had to share a general update.
Upcoming Solo Show! 
Well, first off, my bread paintings, about which I have written so much on this here blog, will be featured in an upcoming show on Buy Some Damn Art! Beginning on December 3rd, you will be able to see and purchase several of my paintings on this wonderful site.
For an early preview, take a look at the entire series on my webpage.
I have been a fan for quite awhile now. Founded by Kate Singleton, Buy Some Damn Art! has received press from all of my favorite art and design blogs, from Design*Sponge to Apartment Therapy to The Jealous Curator. After all the upheaval in my life in the past few years – leaving my job and life in Washington, moving twice including once overseas, while continuing to further my nascent artistic career, I am just grateful for an opportunity like this one.
Black Friday – Cyber Monday Sale! 
Also, I'm excited to announce my second annual Black Friday – Cyber Monday sale! This weekend is really the only time of the year that I put everything in my shop on sale, so do take advantage while you can! It's also a way for me to encourage folks to buy now while shipping before Christmas is still guaranteed (hint, hint).
So, take a look in my shop and come back after midnight, Eastern time, on Thanksgiving. Use the coupon code HOLIDAYSALE to receive 10% off everything in the store.
Here are some ideas for you.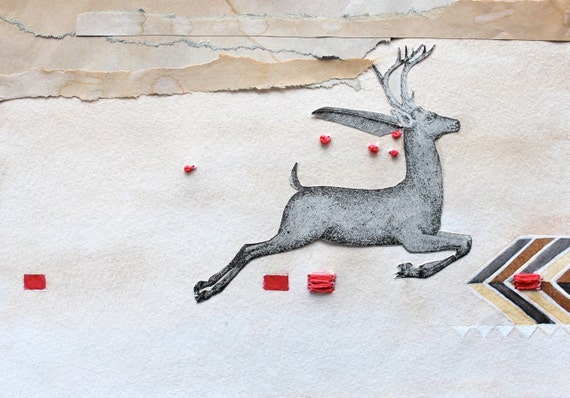 Tribal Deer, Mixed Media Collage, 5 x 7 inches.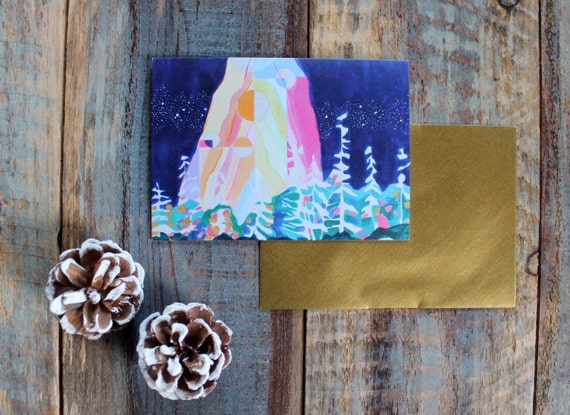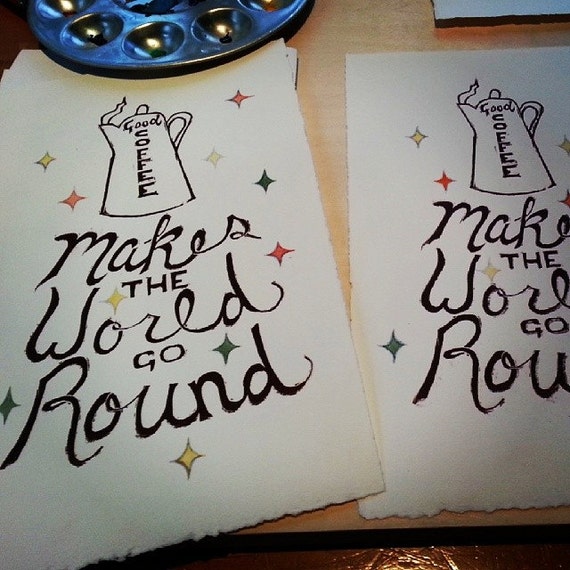 Coffee Linocut Print, Coffee Quote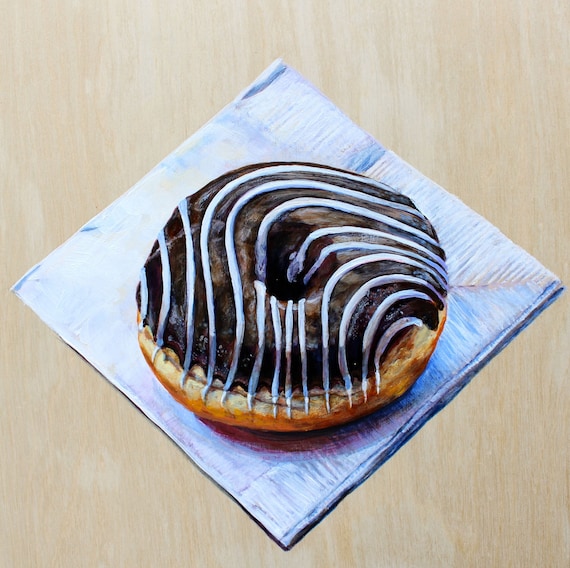 Original painitng of doughnut with chocolate icing, acrylic on wood panel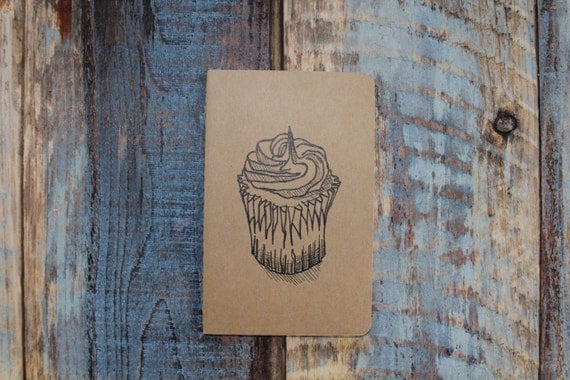 Hand-drawn Moleskine Pocket Notebook with cupcake design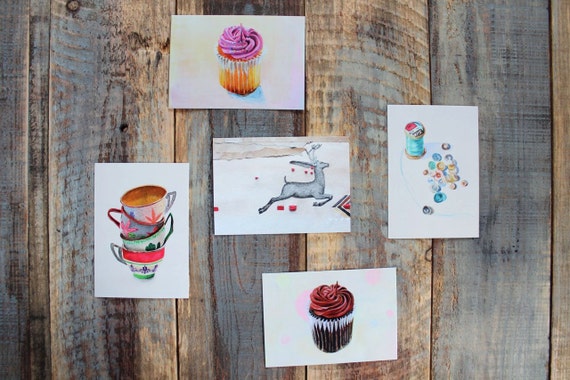 Set of five fine art postcards 
Well, that's all for now! I hope you have a lovely Thanksgiving with family and loved ones and I will see you on the other side of the seasonal shopping frenzy!